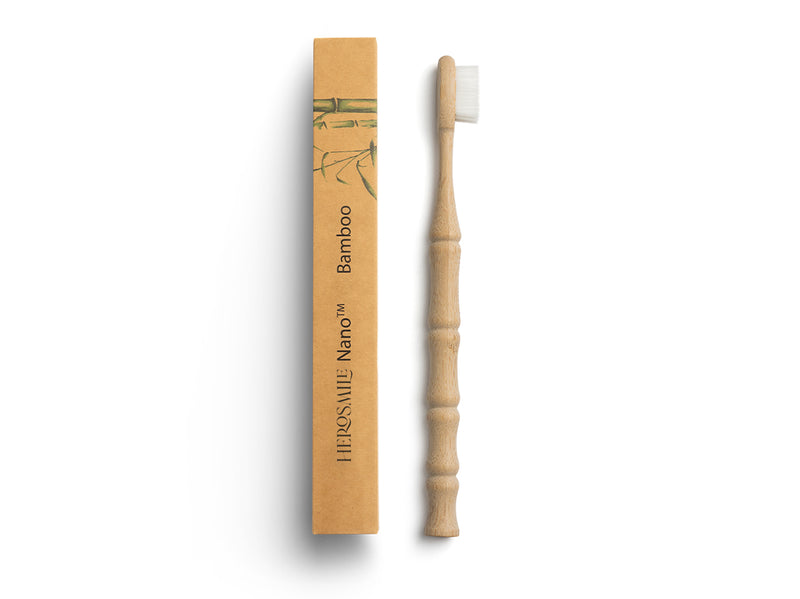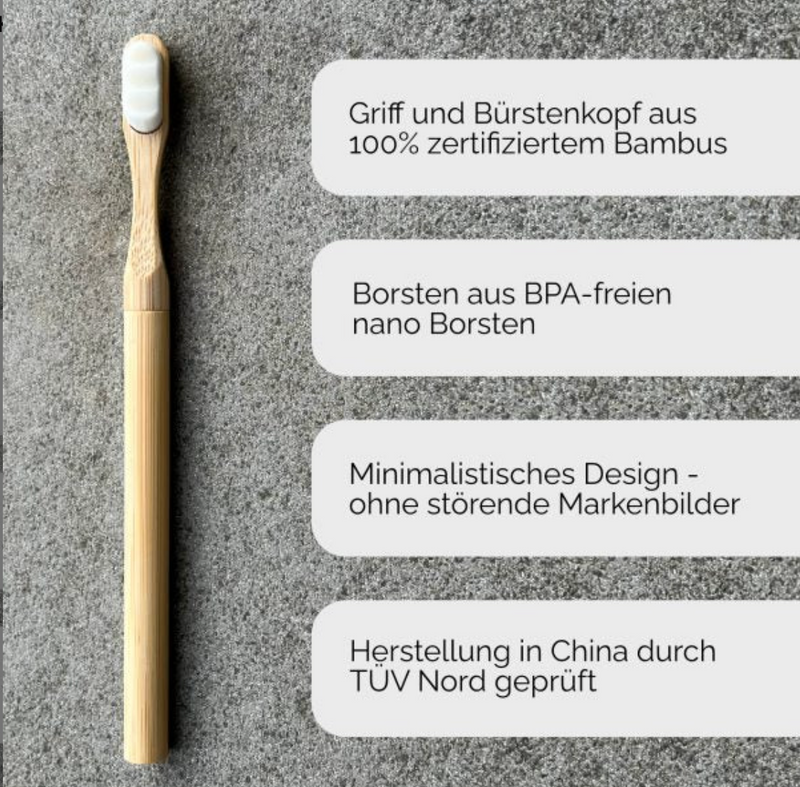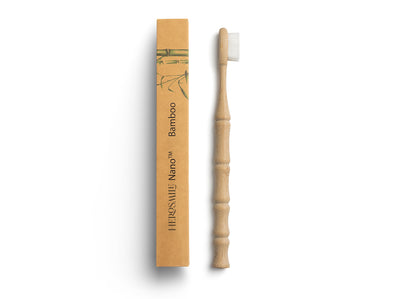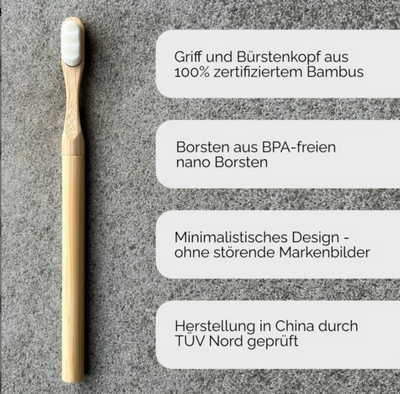 Normal price
19,90 €
selling price
12,90 €
basic price
pro
Sale
Sold out
oder Ratenzahlung ab 13,33€/Monat mit
Auf Lager - in 2-3 Tagen bei dir
Mehr als 2837 mal in den letzen Monaten gekauft
Summer Sale 2023 - UP TO 70% ✨(24H)
The Herosmile Bamboo Nano™ is a toothbrush with 20,000 ultra-soft bristles. This toothbrush was specially developed for patients with sensitive tooth necks, root surfaces and sensitive oral tissues. The flexible bristles can easily adapt to uneven tooth contours and surfaces. Thanks to the newly developed wave profile, the fine bristles of different lengths - without exerting too much pressure on the tissue - reach the otherwise difficult to access spaces and safely remove the bacterial plaque there as well.
The Herosmile Bamboo Nano™ is also recommended for patients with wounds in the mouth or after oral surgery. In the event of dry mouth or after radiation therapy, the soft bristles also provide excellent protection for the sensitive oral mucosa and ensure excellent and gentle cleaning of the teeth.


98% biodegradable
The handle of our toothbrush is made from 100% Moso bamboo. Bamboo is naturally antibacterial and is the fastest growing plant in the world. Our toothbrush is around 98% biodegradable - and many times more environmentally friendly than conventional manual toothbrushes with plastic handles. The bristles are made of high quality Nylon-4. This is mainly for hygienic reasons. They must be disposed of in the yellow bag and recycled separately from the bamboo handle.

scope of delivery
1 x bamboo nano manual toothbrush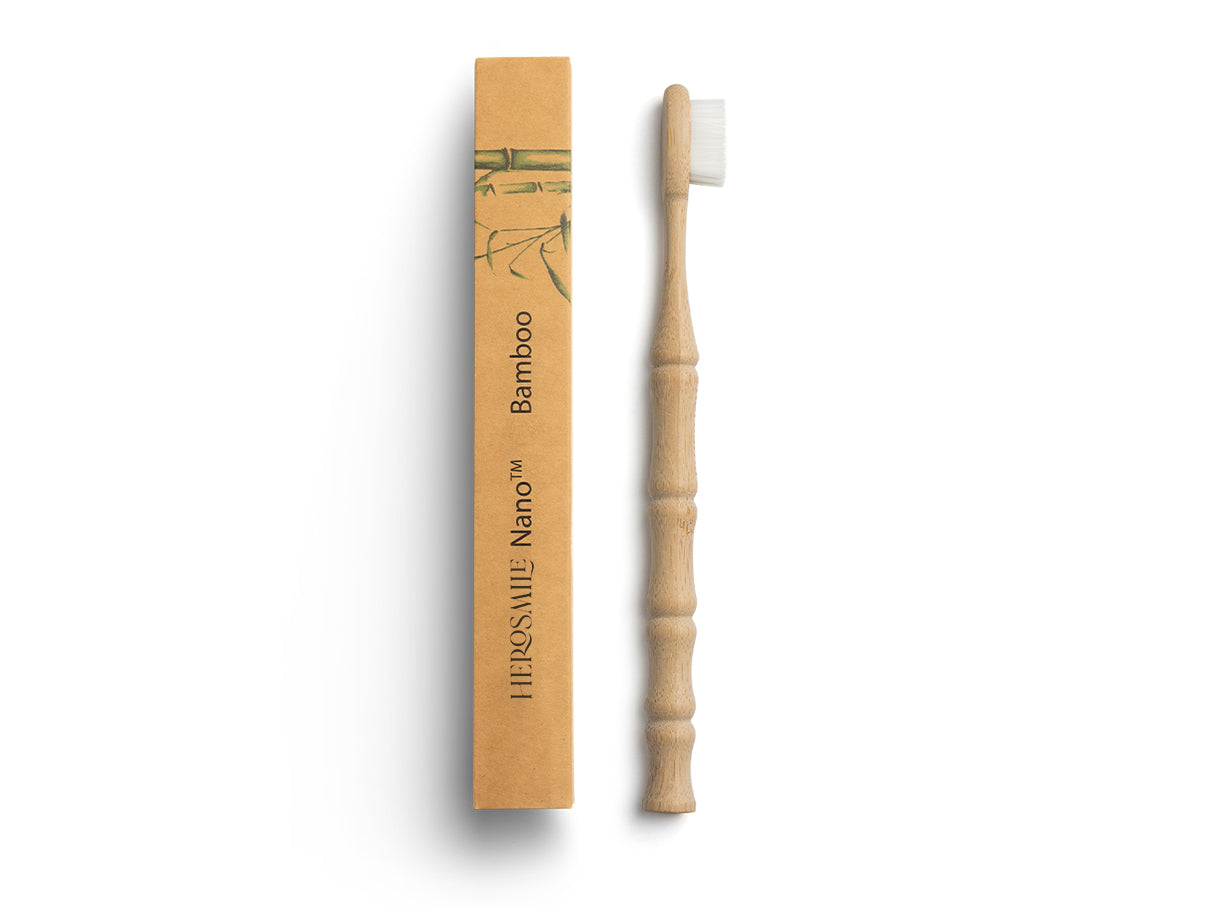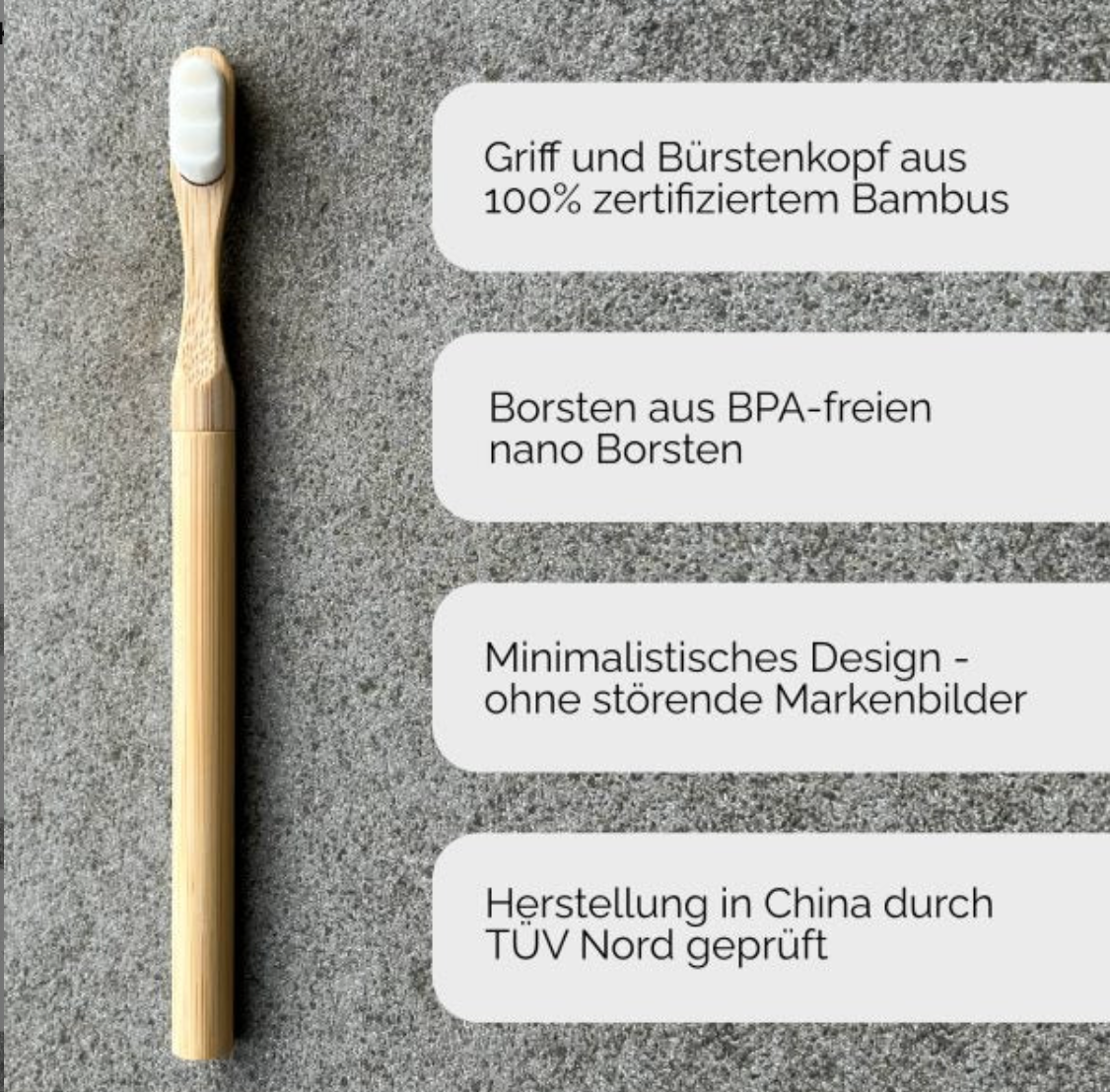 Was ist Herosmile?
Wir erklären es dir!
For sparkling white teeth: How we neutralize yellow tones
Durch unsere bewährte yellowEx Farbkorrektur Technologie und den Einsatz einer speziellen Farbstoffkombination in unseren yEx Produkten können unerwünschte Gelbstiche, die durch gelbreflektierende bakterielle Plaques und Farbstoffauflagerungen z.B. durch Curry, roter Beete, Kaffee, grünem oder schwarzem Tee, Zigaretten oder durch andere Verunreinigungen täglich neu entstehen, neutralisiert werden.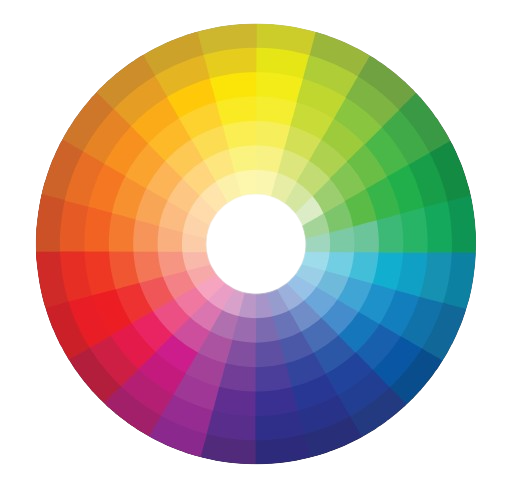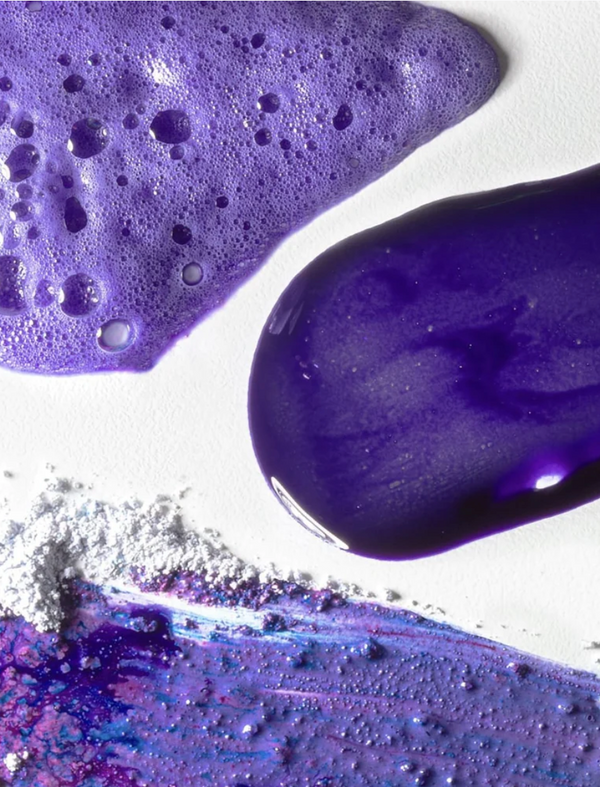 Violet - The insider tip for naturally white teeth
Violett ist eine Farbe, die im Farbkreis dem Gelb gegenüberliegt. Als Komplementärfarbe kann es Gelbstiche der Zähne ausgleichen und die wahrgenommene Zahnfarbe deiner Zähne verbessern. Der ausgeklügelte Mix wasserlöslicher Farbstoffe unserer YellowEx Produktreihe führt zu keinen schädlichen Effekten an Zähnen und Zahnfleisch. Die yEx Produkte sind entwickelt worden als post-Bleaching Behandlung oder zum unterstützenden aufhellendem Einsatz vor einem Event. Die Wirkdauer ist begrenzt auf 4-6 Stunden.
HeroSmile: Erfolgreicher klinischer Test mit Zahnarzt Dr. Hagen Hesse
HeroSmile wurde in einer klinischen Studie unter der Aufsicht von Zahnarzt Dr. Hagen Hesse erfolgreich getestet. Die Ergebnisse bestätigten die Wirksamkeit und Sicherheit des Produkts zur Zahnaufhellung.