Was ist yellowEx?
Because white is simply prettier
We have developed a range of products that quickly and safely neutralizes the yellow undertones on the
tooth surface and significantly whitens dull and discolored teeth.
Through complementary color correction and color particle disintegration, our tried-and-tested herosmile yellowEx process evens out the different shades of color in your teeth, conceals discolouration and improves brightness.
Schematic representation of a color wheel with the effect of erasing the complementary
colors. We take advantage of that. Yellow undertones on the teeth are erased with our special yEx (purple) formula. The biofilm is further disintegrated (non-invasive whitening treatment).
This color correction technology is a non-invasive whitening treatment. We offer them in different concentrations (serum: highest concentration, foam for on the go, powder to supplement normal toothpaste)
Violet is directly opposite yellow on the color wheel. As a complementary color, violet therefore balances out yellow pigments and neutralizes the overall tooth color image. What remains is a bright white glow.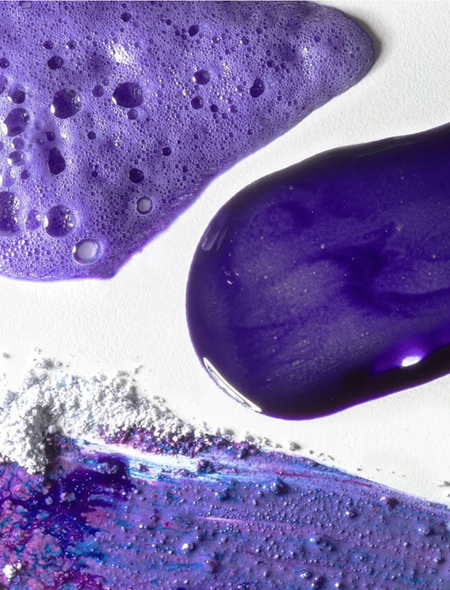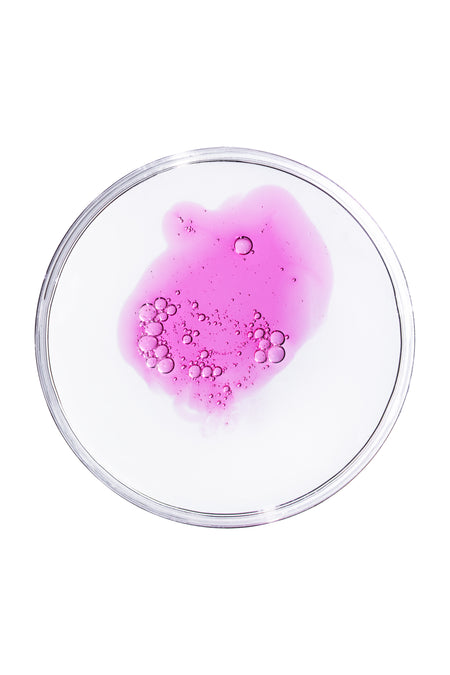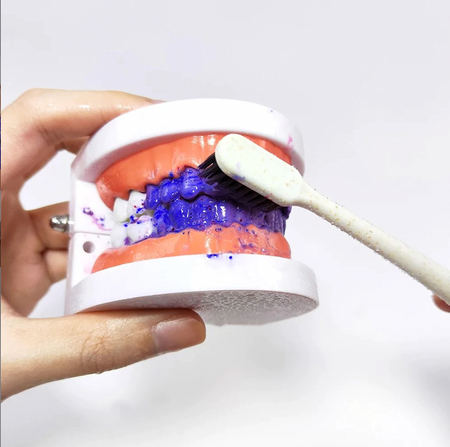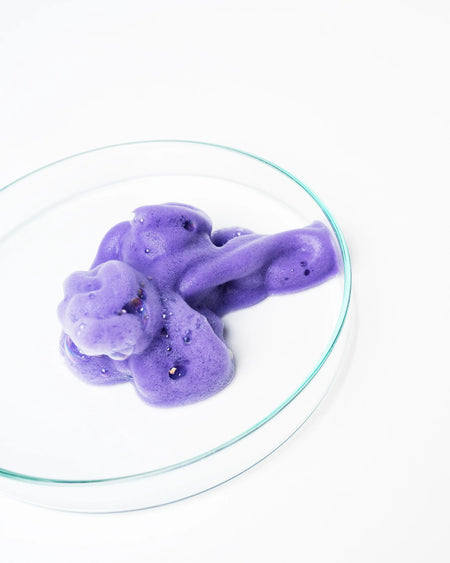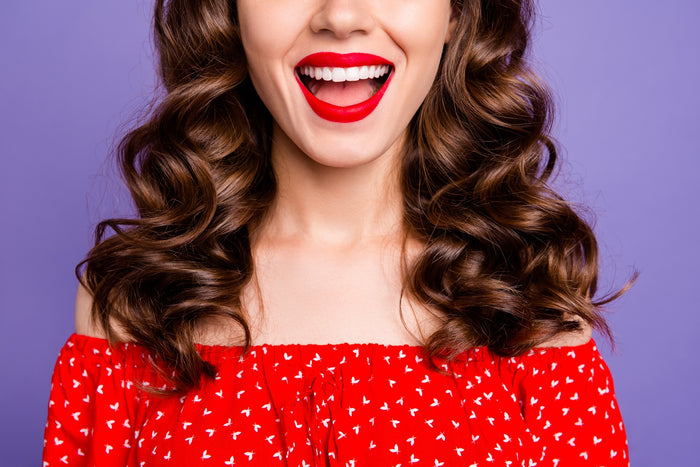 What's that? A cool idea!
Ever heard of purple shampoo? I bet you haven't tried it on your teeth yet. Here's how it works: Color correction begins on the color wheel, where violet and yellow are opposite complements of each other. Applying violet to your teeth neutralizes and lifts the yellow undertones, revealing a significantly lighter shade of white. Pretty cool, right?